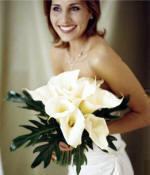 What is the number one thing that your guests will remember about your wedding reception? 62% of our polled wedding guests said "The Band".
Less than 5% of your guests will even REMEMBER what they had to eat at your wedding reception.
Find a catering company that is participates in newer, fresher, fun ideas...
Concentrate more on fun than on tradition - everyone has seen the "typical" wedding reception - do something different that they will remember.
Your Wedding Reception Budget...
Way Off Base?
A recent interview with frequent wedding-goers (couples who typically attend at least 3 or more weddings per year), gave us some insight on what can make or break your wedding reception. You'll be surprised at what we found out.
Recently we sat down with a few couples who attended at least 3 or more wedding receptions in the last 2 years. We asked them what made the biggest impression on them - good or bad - out of all the weddings they attended in 2016 and 2017. We were trying to get to the bottom of the biggest question on every bride-to-be's mind...
How do I prioritize my wedding budget?
First we will tell you what we found out from these "wedding veteran" couples - and then we will tell you how most Kansas City wedding planners, TV shows, parents, magazines and friends have mislead you thus far in your planning process...
The first question we asked the couples was "What was the most memorable experience you took from each wedding reception that you attended?" Here's how they ranked:

162 Couples who attended 2 or more weddings in 2016 - 2017 were asked "What did you remember most about the wedding receptions that you attended?"

64% Answered - "The Band"

21% Answered - "The Venue"

8% Answered - "The Dancing!"

5% Answered - "The Toasts"

2% or Less - various answers
Okay, so what do we take from this? What surprised you the most?
It was interesting to find that almost NO ONE remembered the FOOD. This is worth thinking about because we found that most wedding planners have "catering company" very high on their list on the budget. But alas, no one even remembers what they had to eat! I think that we can safely say that the food is seriously overrated. Here are some tips to save money on the food:
Rule out venues that force you to purchase their catering service. This is the oldest trick in the book - they mark up their food by 250% - 500% just to let you use their precious venue. Look around, there are plenty of great wedding reception venues that don't force you to use their in house catering crew. Hire a catering company that specializes in social atmospheres rather than old fashioned weddings. You've got to realize that some of these wedding caterers have been in the wedding business for MANY years and they are set in their ways - they have made a lot of money - so why change now? Find a caterer that is open to newer, fresher, fun ideas.
Less than 2% of wedding guests remembered what they had to eat...

Consider having heavy hors' doeuvres (buffet style) instead of a slow and expensive sit-down dinner. Guests can eat as much or as little as they want and it can be something simple but filling. Not all of your guests are going to want to sit down and eat - some are pretty much ready to party when they arrive - don't slow them down! Most of the time the guests who are really big on the importance of the meal are the ones who are older and will be leaving early anyway. The new direction in wedding reception food is called "drink and graze".
Here are some items that usually rank in the top 5 of most wedding planner's lists to budget for that less than 2% of 162 couples polled even REMEMBERED about the wedding reception they attended:
The Cake - ranked in the bottom 2% of things remembered
The Flowers - ranked in the bottom 2% of things remembered
The Center Pieces - ranked in the bottom 2% of things remembered
Source data gathered from 162 couples during 2015 who were asked about weddings they had attended in 2016 and 2017.

TOP 5 Kansas City Wedding Bands in 2017
=======================================================================================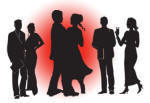 Upcoming KC charity fundraisers, reviews of past charity events, and ideas for putting on the perfect charity fundraiser. Our experts attend each and every Kansas City charity event, and they would like to share their ideas with you!